Westfield Senior High School


Class Of 1975
In Memory
Phillip Rahilly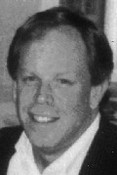 Published in The Day on January 27, 2011
Philip Andrews Rahilly Sr.
New London - Philip Andrews Rahilly Sr., 53, passed away Saturday, Jan. 22, 2011, at Beth Israel Deaconess Medical Center in Boston.
Born April 26, 1957, in Summit, N.J., Phil was the son of the late Bernard and Anne (Schaff) Rahilly. Phil grew up in Westfield, N.J., and spent his summers at his family home on Nantucket. He was a graduate of Avon Old Farms School in Avon and Northeastern University in Boston. Upon graduating from college, Phil moved to Connecticut and had been a New London resident for the past 30 years. He was employed by Tee's Plus in Groton as an account executive. He was involved in New London Little League and youth soccer for many years. Phil was an ardent New York Yankees, New York Giants, and Three Stooges fan.
Phil is survived by his son, Philip A. "Drew" Rahilly Jr., and his partner, Erica Ripley, and a daughter, Elle F. Rahilly, all of New London. He is also survived by his sisters, Anne Rahilly Crawford of Needham, Mass., and Susan C. Rahilly of Brookline, Mass. Phil was excitedly awaiting the birth of his first grandchild, Baby Jack David Rahilly, due to arrive in March.
He will be greatly missed by his extended family, his former wife, Dawn Quinn and her husband, Dave; father-in-law, Edwin Wenc of New London; his "brothers" and their families, Mathew and Margaret Greene of New London, David and Jane Greenblott of West Newbury, Mass., Jon and Molly Wenc of Waterford, Eric and Kim Wenc of Wilmington, Vt., and Ted and Lisa Greenblott of Sandpoint, Idaho; also, Julie and Jay Magee of New London; his dear friends, Pete and Maureen Brigham and Melanie Barrett of New London. "Uncle Phil" was adored by his 22 nieces and nephews and will be deeply missed by them as well.
In addition to his parents, Phil was predeceased by his brothers, John Rahilly and David Rahilly; a sister, Elizabeth Rahilly Bukuvalas; and mother-in-law, Karen Wenc.
In addition to his generosity, loyalty, and kindness to all, Phil will remembered for his great sense of humor.
A memorial gathering will be held from 5 to 8 p.m. on Friday at the Impellitteri-Malia Funeral Home, 84 Montauk Ave., New London. Interment is private on Nantucket.
Donations in Phil's memory may be sent to ALS Soccer Cup, Inc., c/o Atty. Mathew Greene, PO Box 188, New London CT 06320.