Westfield Senior High School


Class Of 1975
In Memory
Walter L. Clarkson (Teacher/Coach, 1959 To1990)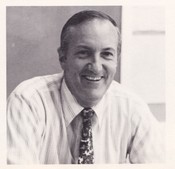 WALTER CLARKSON, JR., 73, WHS TEACHER, COACH AND SCHOOL NEWSPAPER ADVISOR
Walter Lee Clarkson, Jr., 73, of Hamburg died peacefully in his sleep at home on Saturday, May 21, 2005.
Born to Walter Lee Clarkson, Sr. and Ruth Nivison Clarkson in Elizabeth, he had lived in Westfield before moving to New London, N.H. in 1996. He relocated to Hamburg two and a half years ago.
A 1950 graduate of Westfield High School, Walt was Captain of the cross country, winter and spring track teams in both high school and college. In high school, he was an editor on the school newspaper; a member of the Student Council and National Honor Society, and President of the Forum Club. He also was the recipient of the Richard Van der Bergh Memorial and Cornell Cup awards.
Walt earned a Bachelor of Arts degree from Dartmouth College in 1954. An English major with an American Literature concentration, he graduated cum laude with highest distinction in English, and was a member of Phi Beta Kappa. He was awarded a Master of Arts degree in Teaching from Teachers College, Columbia University, in 1957.
He served as an Infantry Platoon Leader in the United States Marine Corps from 1954 to 1956, and was a member of the Camp Lejeune and All-Marine Corps track teams.
Walt had been a teacher of English and journalism at Westfield High School for 31 years before retiring in June 1990. He taught three levels of journalism and in 1985 received the inaugural Robert and Linda Foose Memorial Award from Westfield High School for Excellence in Education.
Walt advised the school newspaper, Hi's Eye, for 30 years. A weekly publication since 1962, it was rated an All-American school newspaper 25 times by the National Scholastic Press Association.
He also coached 62 teams at Westfield High School between 1960 and 1982, including three swim teams, with the remainder being cross-country, winter and spring track and field. He achieved a 462-55-3 record (89.4 percent wins), while winning 110 team championships.
Earlier in his career, Walt served as Assistant to the Dean of the College at Dartmouth from September 1957 through June 1959.
Surviving are his wife of 44 years, Audrey Gehrlein Clarkson; three daughters and sons-in-law, Karen Clarkson and her husband, Jon Mysel, of Westfield, Laura Clarkson Scovell and her husband, Larry, of Vernon Township, and Nancy Clarkson Ogrinz and her husband, Paul, of Colesville; a son, Walter Lee Clarkson, 3rd, of Concord, N.H.; a sister, Virginia Foose, and brother-in-law, Randy Foose, son of former Westfield High School Principal Dr.
Robert Foose, of New London, N.H., and four grandchildren, Jeffrey Mysel, Kayla Scovell, Cristian Scovell and Paige Scovell.
A Celebration of the Life of Walt Clarkson will be held on Saturday, June 4, from 1 to 4 p.m. at the home of his daughter and son-in-law, Karen Clarkson and Jon Mysel, 910 Tice Place, Westfield.
Arrangements were under the direction of the Ferguson-Vernon Funeral Home in Vernon.
In lieu of flowers, donations can be made to the American Heart Association, in care of Ferguson-Vernon Funeral Home, Inc., 241 Route 94, P.O. Box 329, Vernon, N.J. 07462.
Westfield Leader- May 26th 2005