Westfield Senior High School


Class Of 1975
In Memory
Maria Zakula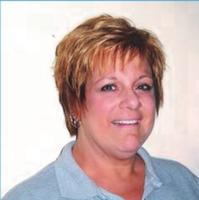 Maria N. Zakula, 60, Dedicated Mental Health Professional
Maria N. Zakula, 60, formerly of Westfield, NJ., and most recently Millsboro, Del., died Wednesday, September 13, after a long illness.
Known for her dedication to those in need and her contagious laugh, Maria excelled in a career in the mental health field, particularly in the field of brain injury rehabilitation.
She owned Rehabilitation Connections of Delaware Valley, LLC. which provided services to individuals with brain injuries, developmental disabilities and other neurological disabilities. She was Vice President of the executive board of the Brain Injury Association of Delaware, and hoped to work toward the expansion of services to individuals with brain injuries and their families. She also sat on the board of the Asperger's Alliance. Prior, she was the former director of vocational development project, client services liaison, and program coordinator for the Community Skills Program in southern New Jersey, where she lived much of her life.
She earned a Master of Arts degree in Rehabilitation Counseling from Seton Hall University, South Orange, N.J., and was a certified brain injury specialist. Her under-graduate degree in psychology was earned in1979 from Rowan University, formerly Glassboro State College.
Maria was predeceased by her parents, Michael and Nancy Zakula, and is survived by cousins, Gail Matteo Rizkalla of Westfield and John Matteo of Berkeley Heights, and her golden doodle, Gracie.
Services were held on Thursday, September 28, at St. Helen's Roman Catholic Church in Westfield. She was buried with her parents in Fairview Cemetery in Westfield.
Donations can be made to Delaware Hospice Center, 100 Patriots Way, Milford, DE 19963
Published in Thursday, October 26, 2017 The Westfield Leader and The Scotch Plains – Fanwood Times