Westfield Senior High School


Class Of 1975
In Memory
Patrick Murray
Published by Dooley Colonial Home - Westfield on Nov. 18, 2021.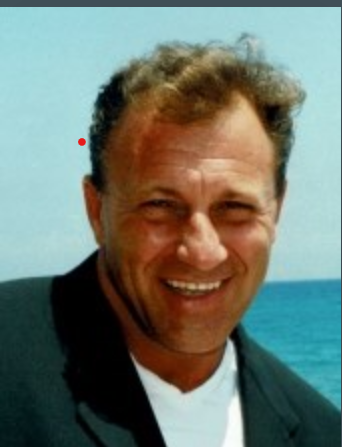 Patrick J. Murray
Patrick J. Murray of Lavallette, New Jersey, born March 26th, 1957, passed away at home on November 16, 2021 from sudden cardiac arrest after a difficult battle with heart disease over the last few years.
A native of Westfield, New Jersey, Patrick spent his time between Palm Beach County, Florida and the Jersey Shore. A life-long fitness enthusiast, Patrick also loved dogs and cars; notably his Corvettes. Most important to him however was spending time with his large family.
Surviving Patrick are his loving parents, Charles, who he idolized, and Arlene who he lovingly respected and adored. Also dear to him were his brothers Daniel, Chuck and James; all of whom he was so proud of; including his sister-in-law's, Ancilla, Maria and Kristi. As an extension of his immediate family, Patrick held most dear his Aunt Jean Donzella; and cousins Eddie Sawyer, Dee Dee Fischer and Scottie & Elle Sawyer, as well as all of their children, with whom many a memorable Christmas Eve was shared.
For the past 8 years Patrick was a proud and active friend of Bill W. through whom he found a calling working at treatment facilities and offering countless new friends a line of support, understanding, compassion and encouragement. A part of each and every day for Patrick was reaching out to friends and family simply to check-in on them, especially with his nine nieces and nephews, Ryan, Jessie, Owen, Michael, Alex, Nicky, Izzy, Hopper and Ophelia; all of whom he found delight in hearing about their most recent adventures and successes.

Also surviving Patrick are his much loved and cared for life-long friends Stephen (Shep) Sheppard, Kevin Sheppard and Chris Davis; as well as Patrick's many loving cousins, the McGraths, the Hawkins, the Ostrowskys, the Muccillis, Uncle Frankie, and so many more.
In lieu of flowers please take a moment to reach out to someone who is struggling and offer them a line of support, compassion, and encouragement.
Friends and family will gather between 2 and 6 pm Sunday November 21st at the Dooley Colonial Home 556 Westfield Ave. in Westfield. The funeral Mass will begin at 12:30 PM Monday November 22nd in Holy Trinity R.C. Church on the corner of First and Westfield Ave.
To plant a beautiful memorial tree in memory of Patrick James Murray, please visit our Tribute Store.
https://www.legacy.com/us/obituaries/name/patrick-james-murray-obituary?id=31589884