Westfield Senior High School


Class Of 1975
In Memory
Warren Graves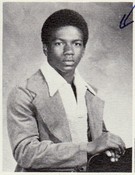 Westfield Leader March 12th 1998
Dr. Warren Graves, 41, Radiologist; Affiliated With Medical Associations
Dr. Warren A. Graves, 41, of Westfield died on Friday, March 6, at University Hospital in Newark. Born in Plainfield, Dr. Graves had lived in Westfield and California before moving back to Westfield recently.
He was a graduate of Westfield Senior High School in 1975 and received his medical degree from the University of Medicine and Dentistry of New Jersey, Robert Wood Johnson Medical School, at the Piscataway campus. Dr. Graves was board certified as a radiologist in 1993. He was also the first board certified African American student from Westfield Senior High School and was honored for his achievements.
In California, he was an active member of the National Medical Association, the California Medical Association, the Los Angeles County Medical Association, the Radiological Society of North America, and other professional and medical associations. He was a board-certified radiologist for a health maintenance organization in California.
His wife, Demetria Crystal Graves, died in 1995.
Surviving are a daughter, Ashley Graves of North Brunswick; his parents, Helen and Joseph Graves of Westfield; two sisters, Alice Small of Lawrenceville, and Marilyn Graves of Westfield, and a brother, Dr. Joseph Graves, Jr. of Glendale, Arizona. Funeral services were held on Tuesday, March 10, at the Bethel Baptist Church in Westfield.
Arrangements were handled by the Plinton Funeral Home of Westfield. A scholarship fund will be established in his memory, care of Alice Small-Walker Family Reunion.